Cathy J. Horner
Attorney At Law
Estate Planning & Administration | Business Formation Law | Real Estate Law
(330) 879-2105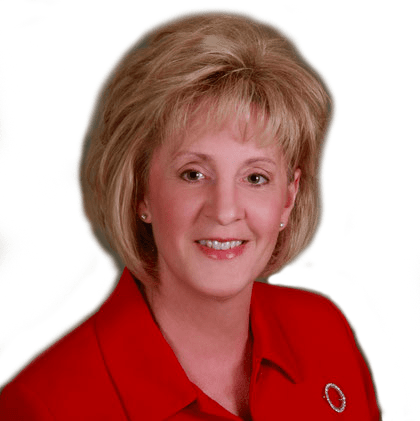 About Horner Law
Horner Law is your local law office for probate and estate planning, elder law, business formation and real estate law. We provide complete services for estate planning and legal issues concerning the elderly, including Medicare and Medicaid. Our expertise extends to advising on business start-up, as well as business and private real estate transactions.
Visit the Horner Law Offices today
4894 Erie Ave SW, Navarre, OH 44662 →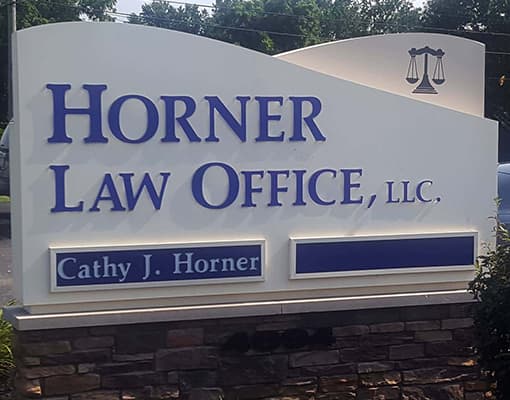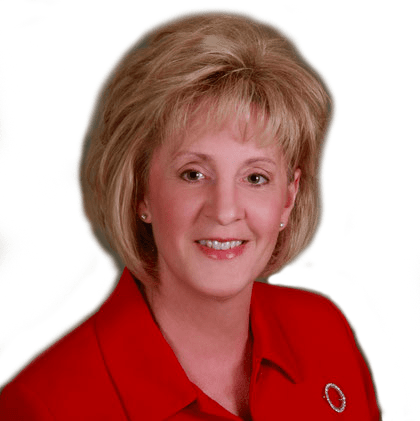 Cathy J. Horner
Has been practicing law for more than 16 years. She studied law at the University of Wyoming, where she focused on criminal law, taxation, and real estate transactions. Cathy also is a title agent and has extensive experience in bankruptcy law.
New at our office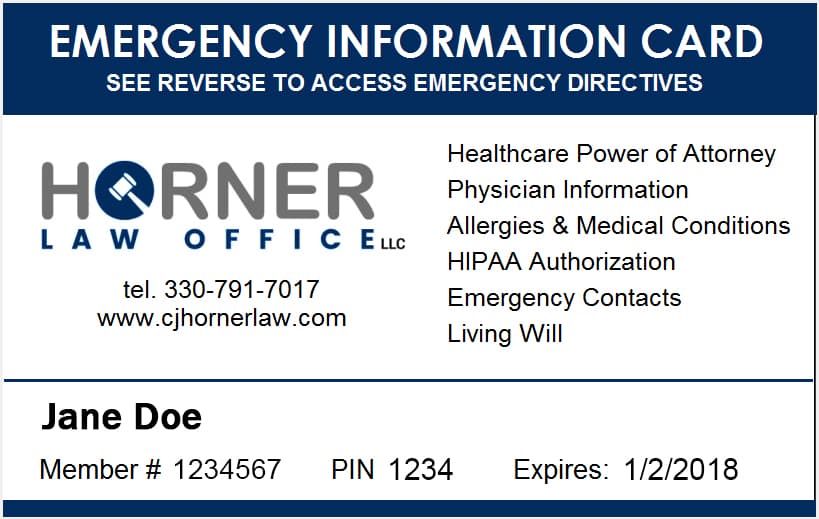 Legal Directives, LLC provides immediate access to your healthcare power of attorney, living will,
HIPAA authorization, emergency contact information, physician information and allergies and medical conditions.
The Legal Directives wallet card gives emergency responders and hospitals two ways to access your important healthcare directives and emergency contacts. They may use our automated phone system or login through an online portal. Either way, Legal Directives provides the directives needed in the case of an emergency 24 hours a day, 7 days a week.
Schedule Your Consultation
Horner Law Office, LLC.
4894 Erie Ave. S.W.
Navarre, OH 44662
330 879 2105